Thank you for registering to receive additional information about the health benefits of Sweet'N Low® to share with your patients and clients.  Please enjoy the latest issue of our quarterly e-Newsletter, developed specifically for health professionals like you!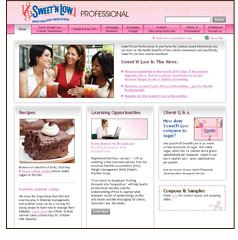 Have You Visited sweetnlowprofessional.com Yet?
Earlier this year, your friends at Sweet'N Low proudly announced the launch of www.sweetnlowprofessional.com  – a website devoted to the wants and needs of the health professional community. The new online resource center houses science-based information on the health benefits of low-calorie sweeteners, including info on the history and safety of Sweet 'N Low. Visit the new site today to get information on the latest research and trends in diabetes and weight management; download printable handouts for use with patients; request  product samples; and more!
Diabetes Dialogue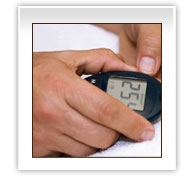 On the lookout for new patient resources? The Centers for Disease Control and Prevention (CDC) has a treasure-trove of great material. In addition to the myriad of brochures offered through the National Diabetes Education Program, the CDC website itself is a great resource to direct patients to. A recent feature on the site. "Managing Diabetes During the Holidays," offers the following tips to make sure the holidays are happy and safe for all – especially while travelling. Great tips to share with your patients!
Managing Diabetes While On-The-Go This Holiday Season:
Place all diabetes supplies in carry-on luggage. Keep medications and snacks at your seat for easy access. Don't store them in overhead bins.
Keep time zone changes in mind so you'll know when to take medication.
Pack twice the amount of diabetes supplies you expect to need, in case of travel delays.
Stick with your routine for staying active. Make sure to get at least 30 minutes of physical activity, five days a week.
Check blood glucose (sugar) more often than usual, because a changing schedule can affect levels.
If the airline doesn't offer a meal, bring a nutritious meal yourself. Make sure to pack snacks in case of flight delays.
Nutrition Notes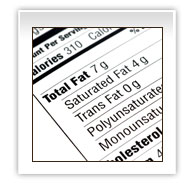 Nobody who struggles with their weight wants to hear a list of foods they can't have. In fact, the most successful weight loss counselors are those that offer guidance on what foods to include in the diet, as opposed to detailing those foods to avoid. A new study recently published in the New England Journal of Medicine reveals that foods high in protein and low on the glycemic index scale (including fish, nuts, eggs) helped participants better maintain their weight loss for a period of just over six months.
The largest diet study in Europe to date, more than 1200 overweight adults who had successfully lost at least 8% of their body weight (via a low-calorie diet) were assigned to one of five maintenance diets for a 26-week period:  (1) low-protein/low-glycemic-index (2) low-protein/ high-glycemic-index diet (3) high-protein/ low-glycemic-index diet (4) high-protein/high-glycemic-index diet (5) control diet.  A few of the most noteworthy study findings are detailed below:
The intervention had a participant retention rate of 71%
Fewer participants in the high-protein and the low-glycemic-index groups dropped out of the study as compared to those in the low-protein–high-glycemic-index group.
Only the low-protein–high-glycemic-index diet was associated with subsequent significant weight regain
Sweet'N Low® in the News
Saccharin is one of the most thoroughly tested food ingredients in the world and extensive research has affirmed the sweetener's safety time and again. But some of your patients may still be confused about previous regulations related to the product.  Now, a new regulatory milestone reaffirms the safety of saccharin, as the Environmental Protection Agency recently announced that it has removed the sugar substitute from its list of hazardous substances. (Although both the National Toxicology Program and the International Agency for Research on Cancer affirmed the safety of saccharin over a decade ago, it lingered on the EPAs list). Learn more about the history and safety of Sweet'N Low at our new online health professional resource center or browse the snapshot below!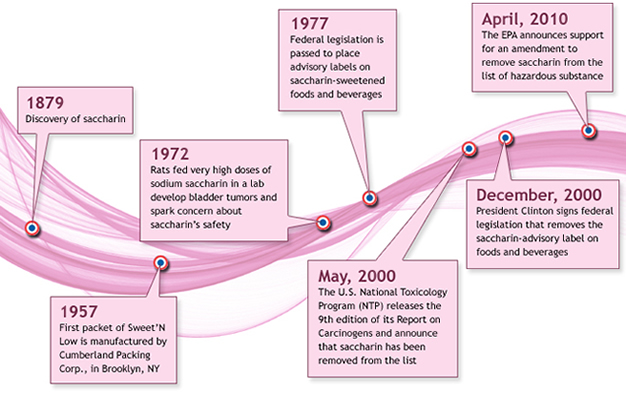 Recipe RoundUp: Guilt-Free Holiday Indulgence
Strawberry Cheesecake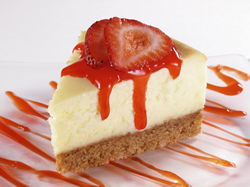 (Makes 8 servings)

2 (8 oz.) packages fat free cream cheese, softened
8 packets (2 ½ teaspoons) Sweet'N Low®
2 tablespoons non-fat milk
½ teaspoon vanilla extract
3 tablespoons Sweet'N Low® Strawberry flavored syrup, divided
1 cup lite whipped topping
1 prepared (6 oz.) reduced fat graham cracker crust
1 cup sliced fresh strawberries

DIRECTIONS: In medium bowl, combine cream cheese, Sweet'N Low®, milk and vanilla, beating until smooth. In small bowl, blend 2 Tablespoons Sweet'N Low® Strawberry flavored syrup into 1/3 cup cream cheese mixture; set aside. Fold whipped topping into remaining cream cheese mixture and spoon into graham cracker crust. Spoon strawberry cheese mixture over filling and swirl with knife creating a marbled effect. In medium bowl, combine strawberries with remaining 1 Tablespoon Sweet'N Low® Strawberry flavored syrup and spoon over cheese mixture. Chill 4 hours before serving.

Nutrients per serving: 189 calories, 7 g fat, 22 g carbohydrates, 9 g protein, <1g dietary fiber, 432 mg sodium.
Oatmeal Raisin Cookies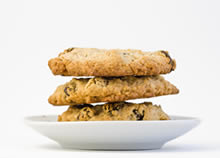 (Makes 3 dozen cookies)

1-1/2 cups quick-cooking oats
3/4 cup all-purpose flour
1/2 teaspoon ground cinnamon
1/2 teaspoon baking powder
1/4 teaspoon ground ginger
1/8 teaspoon salt
1/2 cup reduced-calorie stick margarine
1/3 cup light brown sugar, packed to measure
4 packets (or 1-1/4 teaspoons bulk) Sweet'N Low ®
2 egg whites
1 teaspoon vanilla extract
1/3 cup raisins

DIRECTIONS:Preheat the oven to 375ºF. In a medium bowl, combine the oats, flour, cinnamon, baking powder, ginger and salt; set aside. In a large bowl, mix the margarine, sugar, Sweet'N Low, egg whites and vanilla with an electric beater. Stir in the dry ingredients until well blended. Add the raisins.



Spray cookie sheets with nonstick cooking spray. Drop the dough by rounded teaspoons onto cookie sheets. Bake 8 to 10 minutes, or until lightly browned. Cool on a wire rack.

Nutrients per serving (2 cookies): 95 calories, 3 g fat (1 g saturated fat), 15 g carbohydrate, 2 g protein, 85 mg sodium.
Deep-Dish Apple Pie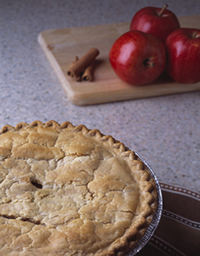 (Makes 10 servings)



Filling:
3-1/2 pounds red cooking apples, peeled, cored and sliced
1/3 cup sugar
1/4 cup all-purpose flour
1 tablespoon lemon juice
4 packets Sweet 'N Low®
1 teaspoon ground cinnamon
1 teaspoon grated lemon peel 1/4 teaspoon ground nutmeg
1/4 teaspoon salt

Pastry:
1 cup all-purpose flour
1/2 packet Sweet 'N Low®
1/3 cup margarine
2-3 tablespoons cold water
1-2 teaspoons skim milk

DIRECTIONS: Preheat oven to 450°F. In large bowl, combine all ingredients for filling. Spoon into 9-inch square baking dish. Prepare pastry: In medium size bowl, combine 1 cup flour and 1/2 packet Sweet 'N Low. With pastry blender or two knives used scissor fashion, cut in margarine until mixture resembles coarse crumbs. Add cold water, 1 Tablespoon at a time, until mixture just holds together. On lightly floured surface with floured rolling pin, roll out dough into a 10-inch square. Fit pastry over apples. Fold overhang under; make fluted edge. Make several slits in pastry for steam to escape. Brush pastry with skim milk. Bake about 10 minutes; reduce oven temperature to 350°F. Bake 35-40 minutes or until golden brown.

Nutrients per serving (1 slice) : 195 calories, 7 g fat, 35 g carbohydrate, 2g protein, 60 mg sodium.

Share Your Sweet'N Low Success Story

Are you working with an individual who has an inspiring story to share regarding successful weight loss efforts or diabetes management? If so, contact us and we will consider featuring the story in a future issue of the e-Newsletter.
© Copyright 2010 Cumberland Packing Corp.
For questions or comments, email info@sweetnlowprofessional.com
Permission to reprint information on this site in whole or in part is granted, provided customary credit is given.