Thank you for registering to receive additional information about the health benefits of Sweet'N Low to share with your patients and clients. Please enjoy the latest issue of our e-Newsletter, developed specifically for health professionals like you!
NEW YEAR'S RESOLUTIONS YOU CAN LIVE WITH ALL YEAR LONG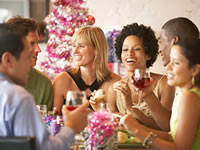 New Year's Eve is almost here and along with the bright lights and fancy parties, New Year's eve is a time when people set meaningful goals to improve their health and happiness. Among these resolutions the most popular by far, is "losing weight". But, while intentions are good, less than 10 percent of people who make New Year's Resolutions succeed. But, that doesn't have to be the case. Help your clients pick a worthy resolution and give them the tools to stick with it. Read on to find out the six secrets of making and keeping successful New Year's Resolutions.
Be Realistic – Many women may want to look like supermodels, but having that as a goal is not realistic for most people. Get clients to think about what is feasible, practical and right for them.
Be Specific – Having a goal that is too general like "losing weight" or "getting healthy" is a surefire way to failure. Make resolutions specific, tangible, simple and achievable, such as lose 10 pounds in 3 months or exercise twice a week. Focus on positive behaviors rather than negative. Instead of "I will give up junk food" try "I will eat a piece a fruit instead of a candy bar at the office".
Write it Down – Writing down resolutions helps clarify your goals, as well as promotes personal accountability. Looking at these resolutions on paper on a regular basis, not only keeps this aim top of mind, it helps to inspire and motivate to work hard to achieve it.
Make Time to Achieve Your Purpose – Resolutions will only be successful if you know how to achieve them and put a plan in place to do this. Help your clients do just that. For example, if the goal is to "eat more fruit and vegetables" it's important to make extra time to shop and prepare these items at home so they are easy and convenient to eat.
Be Prepared for Setbacks – No one is perfect and there will inevitably be days when your clients "fall off the bandwagon". The key is to learn from these experiences and view them as opportunities rather than "failures".
Set up a Support Network – Dietitians are essential for providing the tools, education and support clients need to achieve their resolutions, but often they are not enough. Encourage your clients to enlist the help of friends and family as well. A strong support network is a great way to insure success.
Diabetes Corner: PEOPLE WHO HAVE DIABETES WANT MORE EDUCATION ABOUT FOOD
According to a recent survey conducted by the Hartman group for Diabetic Living magazine, people with diabetes find it very challenging to find the right food choices for their condition and as a result, want more information and education on food, lifestyle and sugar content to help them manage their condition. Since these patients are looking to become more active in their diets and overall health lifestyle, they also want ways to make cooking fun, easy, and enjoyable. The article goes on to suggest that websites and mobile apps with diabetic-friendly recipes and additional information would be considered helpful for consumers as they seek to manage their diabetes.
If you are looking for great, easy, and diabetic-friendly recipes for your patients, see the recipes in this newsletter and check-out www.sweetnlow.com for more ideas!
Healthy Habits: JUST 30 MINUTES OF EXERCISE A DAY CAN LOWER BLOOD PRESSURE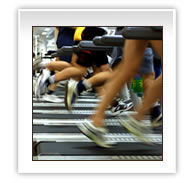 A large meta-analysis study published in Hypertension on 13 prospective cohort studies found as little as 30 minutes of exercise a day could cut your risk of high blood pressure by almost a fifth. High blood pressure affects 1 in 3 adults and increases your risk for heart attack and stroke. The findings, cited by the American Heart Association suggest the more recreational activity you get the more you are protected from getting high blood pressure.
Just four hours a week of exercise during leisure time could mean the difference between a healthy high blood pressure and an unhealthy one. Why? Researchers suspect that exercise may affect several factors tied to high blood pressure, such as helping people keep off extra pounds, improving poor insulin sensitivity or reducing the blood vessels' resistance to blood flow. If seven days a week is too difficult aim for five -- you will still get benefits according to the American Heart Association.
Recipe Round-Up! Celebrate the
Holidays With these
Special Occasion Low-Calorie Treats
Skinny Italian Cheesecake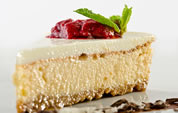 (Makes 12 servings)

Ingredients

Crust:
2 packets Sweet'N Low® zero calorie sweetener
1 (10-ounce) package frozen unsweetened raspberries, defrosted
Raspberry Sauce
2 tablespoons cornstarch
6 packets Sweet'N Low® zero calorie sweetener
1 teaspoon vanilla extract
2 teaspoons lemon juice
1 tablespoon grated lemon zest
2 large egg whites, at room temperature
2 large eggs, at room temperature
1/2 cup low-fat sour cream, at room temperature
4 ounces Neuchatel cheese, at room temperature
2 cups reduced-fat ricotta cheese, at room temperature

Filling:
2 teaspoons canola oil
1 packet Sweet'N Low® zero calorie sweetener
3/4 cup whole wheat bread crumbs
2 teaspoons orange liqueur, or orange juice

Preheat the oven to 350° F. Set a rack in the center of the oven.

Crust: In a food processor, whirl the breadcrumbs for 30 seconds. Add the Sweet'N Low and pulse to blend. Add the oil and whirl for 30 seconds or until the mixture is fluffy and looks moist. Spread the crumbs in an 8-inch springform pan to evenly cover the bottom as well as about 1/2-inches up the sides. Bake for 10 minutes until the crust is a rich, golden brown. Set aside to cool. Reduce the oven to 325° F.

Filling: In a mixing bowl beat the ricotta with an electric mixer (medium speed) for 2 minutes or until fluffy. Add the Neuchatel cheese and beat for 1 minute. Add the sour cream and beat for 1 minute. Add the eggs, one egg at a time, beating the mixture well after each egg addition. Add the egg whites, and beat for 30 seconds. Add the lemon zest, lemon juice, vanilla, and Sweet'N Low, and blend to combine. Sift the cornstarch over the filling, and with beater on low, mix until no lumps remain. Pour the mixture into the prepared pan.

Place the cheesecake on a baking sheet and bake for 45-50 minutes, until the edges are firm and lightly colored but the center still jiggles when the pan is tapped. The top will be cracked. Cool the cheesecake on the baking sheet for 10 minutes, then transfer to a wire rack and cool completely. Cover the cheesecake with foil and refrigerate overnight.

Raspberry Sauce: Set a strainer over a mixing bowl. Strain the raspberries and their liquid into the bowl, pressing with the back of a spoon on the fruit to push as much pulp through the strainer as possible; there will be about 3/4 cup strained fruit. Mix in the Sweet'N Low and liqueur or juice. Use the sauce at room temperature or chilled. This sauce keeps in a sealed container in the refrigerator for 4 days. (2 tbsp sauce per piece of cake)
Per serving: 180 calories, 4 g saturated fat, 59 mg cholesterol, 7 g carbohydrate, 9 g protein, 2 g dietary fiber, 165 mg sodium
Skinny Sweet Potato Pie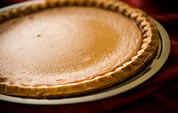 (Makes 8 servings)

Ingredients

1 1/2 pounds sweet potatoes, jewel or garnet yams
3 packets Sweet'N Low® zero calorie sweetener
Pinch of salt
1/4 teaspoon ground allspice
1/4 teaspoon ground ginger
1 teaspoon ground cinnamon
2/3 cup fat-free evaporated milk
1 tablespoon molasses
1 large egg
1 teaspoon melted unsalted butter
1 9-inch frozen whole-wheat pie crust
Preheat the oven to 400° F.

Place the sweet potatoes on a baking sheet and roast until they are very soft when squeezed, 50 to 75 minutes, depending on their size. When they are cool enough to handle, peel the sweet potatoes and measure 2 cups. Set the remaining sweet potatoes aside for another use.

Place the sweet potato flesh in the bowl of a food processor, and whirl to a smooth puree. Add the egg, molasses, cinnamon, allspice, ginger, and Sweet'N Low® zero calorie sweetener, and whirl to combine. Add the milk and whirl until the filling is blended. Set the pie crust on a baking sheet and add the filling, smoothing the top even.

Bake the pie at 400° F for 15 minutes. Reduce the oven temperature to 350° F and bake for 50 minutes, or until a knife inserted into the center of the pie comes out clean. Cool the pie on a wire rack. Cover with foil and refrigerate the pie until chilled, preferably overnight. Before serving, bring the pie to room temperature for at least 30 minutes.
Per serving: 196 calories, 2 g saturated fat, 26 mg cholesterol, 31 g carbohydrate, 5 g protein, 3 g dietary fiber, 175 mg sodium
Skinny homemade Hot Mocha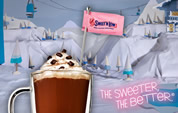 (Makes 1 serving)

Ingredients

1 tablespoon unsweetened Dutch-processed cocoa powder
1 – 2 packets Sweet'N Low® zero calorie sweetener
1 cup hot coffee
Skim milk
Cocoa powder for garnish

This warming drink, a treat for coffee and chocolate lovers alike, combines the two under a layer of creamy foamed milk. Skim milk foams easily and makes a deceptively lean, yet rich topping. Enjoy it in the morning, as an afternoon break, and as a lean, luscious, liquid dessert.

In a small mug or coffee cup, mix the cocoa and Sweet'N Low® together. Add a few tablespoons of the coffee and stir until the cocoa is completely dissolved. Pour in the remaining coffee.

Foam the milk. Spoon a generous amount over the hot mocha. Garnish with a pinch of cocoa powder, if desired.
Per serving: 60 calories, 1 g saturated fat, 8 g carbohydrate, 5 g protein, 2 g dietary fiber, 65 mg sodium
© Copyright 2013 Cumberland Packing Corp.
For questions or comments, email info@sweetnlowprofessional.com
Permission to reprint information on this site in whole or in part is granted, provided customary credit is given.