Thank you for registering to receive additional information about the health benefits of Sweet'N Low® to share with your patients and clients.  Please enjoy the latest issue of our quarterly e-Newsletter, developed specifically for health professionals like you!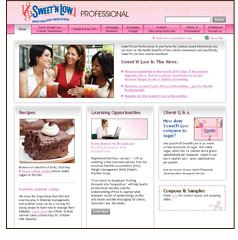 Have You Visited sweetnlowprofessional.com Yet?
In summer 2010, your friends at Sweet'N Low proudly announced the launch of www.sweetnlowprofessional.com  – a website devoted to the wants and needs of the health professional community. The new online resource center houses science-based information on the health benefits of low-calorie sweeteners, including info on the history and safety of Sweet 'N Low. Visit the new site today to get information on the latest research and trends in diabetes and weight management; download printable handouts for use with patients; request product samples; and more!
Diabetes Dialogue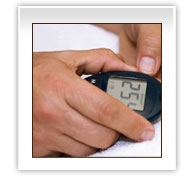 Recently published research in the New England Journal of Medicine provides new evidence that people with diabetes have shortened lifespans. Analyzing nearly 100 existing studies and based on data collected on 820,000 individuals, the review shows that people with diabetes, on average, die 6 years earlier than people who do not have the disease. (In comparison, an individual who smokes cigarettes loses approximately 7 years of life when compared to a non-smoker.)  The new analysis details what causes lead to an early loss of life among diabetics.
Compared to peers without the disease, a 50-year old with type 2 diabetes is:
More than 2x as likely to die of cardiovascular disease
25% more likely to die of cancer
About 3x as likely to die of kidney disease
2.4x as likely to die of pneumonia or other infections
2.3x as likely to die of liver disease
70% more likely to die of falls
27% more likely to die of chronic obstructive pulmonary disease
64% more likely to die of mental disorders
Nutrition Notes: Tech Corner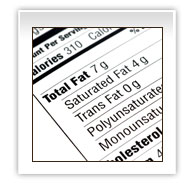 The overwhelming rise in popularity of smart phones and tablet computers over the past year means the Web is never more than a screen swipe away.  New apps and websites that navigate the world of weight loss now allow dieters to harness that technology to count calories, log exercise hours and make smarter grocery shopping choices all while on-the-go. Learn more about popular online tools to share with your tech-savvy clients. 
Tracking daily food intake is a common habit among those who are most successful at losing weight and keeping it off.  New programs allow for better accuracy:
www.dailyburn.com:
A truly innovative app for i-Phones that scans product bar codes and makes tracking food intake effortless.


www.calorieking.com/mobile:
Search CalorieKing's 50,000 item food database for details including calories, carbohydrates, fat, protein and more.
Users can gain extra accountability and peer support from programs that allow dieters to share weight loss progress with friends via social media:
www.socialworkout.com:
Adds an extra dose of motivation by allowing users to challenge others or accept challenges to help reach fitness goals.
www.loseit.com:
Uses proven principles of weight loss (tracking and peer support) to help people manage their weight and improve their health.
www.myfitnesspal.com:
A smart tracking tool that learns from your habits over time, remembering what you've eaten and done most recently and making it easier to log items.
Sweet'N Low® in the News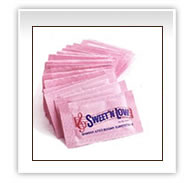 Research supporting the safety of saccharin has found an ally in the Oval Office.  In a Wall Street Journal op-ed published earlier this year, President Obama applauded the recent removal of the sugar substitute from the Environmental Protection Agency's list of hazardous substances. The President used EPA's previous categorization of saccharin as an example of "dumb" regulation, as it contradicted the FDA's longheld assertion of the food ingredient's safety.
In the January 18th WSJ article, the President detailed a new executive order whereby health and environmental regulations will be reviewed to remove "outdated" restrictions. According to the President:
"Where necessary, we won't shy away from addressing obvious gaps: new safety rules for infant formula; procedures to stop preventable infections in hospitals; efforts to target chronic violators of workplace safety laws. But we are also making it our mission to root out regulations that conflict, that are not worth the cost, or that are just plain dumb… For instance, the FDA has long considered saccharin, the artificial sweetener, safe for people to consume. Yet for years, the EPA made companies treat saccharin like other dangerous chemicals. Well, if it goes in your coffee, it is not hazardous waste. The EPA wisely eliminated this rule last month."
Recipe RoundUp: Chicken (Chicken, Chicken!) Dinner
Citrus Chicken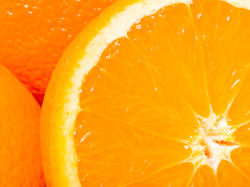 (4 servings)

1 tablespoon vegetable oil
1 pound boneless, skinless chicken breast
1/2 cup chopped red pepper
1/3 cup chopped onion
1/2 cup sliced water chestnuts
1 clove garlic, minced
1/4 teaspoon minced fresh ginger root
1/2 cup fresh orange juice
1/2 cup low sodium chicken broth
1 tablespoon low sodium soy sauce
1/2 teaspoon Sweet 'N Low®
1/4 teaspoon grated orange peel
1/8 teaspoon crushed red pepper
1 cup fresh orange sections, halved
1 tablespoon all-purpose flour
2 tablespoons water

In non-stick skillet in hot oil, brown chicken; remove from skillet. Add red pepper, onion, water chestnuts, garlic and ginger root; cook and stir about 3 minutes. Add chicken, orange juice, chicken broth, soy sauce, Sweet 'N Low, orange peel and crushed red pepper; bring to a boil. Cover; simmer 10 - 15 minutes. Add orange sections; cook about 5 minutes. Transfer chicken to platter; keep warm. In cup, mix flour and water; add to skillet. Cook 1-2 minutes.
Per Serving: 390 calories, 33 g protein, 18 g fat, 27 g carbohydrate, 2 g fiber, 800 mg sodium, 95 mg cholesterol
Chicken Italiano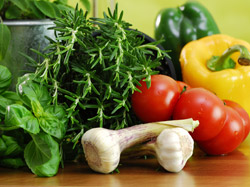 (6 servings)

3 whole chicken breasts, halved and skin removed
1 (12 ounce) can tomato sauce
2 medium-size carrots, thinly sliced
1/4 cup diced onion
1/2 cup green pepper, seeded and diced
2 tablespoons lemon juice
1 clove garlic, crushed
1/2 teaspoon basil
1/4 teaspoon oregano
1/4 teaspoon salt
Freshly ground pepper to taste
1/2 pound mushrooms, sliced
1 packet Sweet 'N Low®  

Brown chicken in large nonstick saucepan. Add remaining ingredients, except mushrooms and Sweet 'N Low. Cover and simmer 30 minutes. Add mushrooms and cook, uncovered, 10 to 15 minutes, or until chicken is tender. Stir in Sweet 'N Low.
Per Serving: 175 calories, 30 g protein, 2 g fat, 10 g carbohydrate, 520 mg sodium, 70 mg cholesterol
Oriental Chicken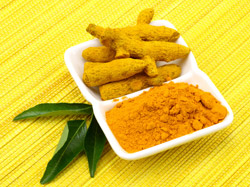 (4 servings)
4 tablespoons white wine, divided
1 tablespoon low-sodium soy sauce
1 large clove garlic, minced
1 teaspoon honey
1/2 teaspoon grated lemon peel
1 packet Sweet 'N Low®  
1/4 teaspoon ground ginger
1/4 teaspoon paprika
4 chicken cutlets (about 1 pound)
Dash of ground black pepper
1 teaspoon sesame seeds
1 teaspoon cornstarch
Chopped green onion and fresh parsley for garnish

In shallow 1-1/2 quart microwave-proof dish, combine 1 tablespoon wine, soy sauce, garlic, honey, lemon peel, Sweet'N Low, ginger and paprika. Add chicken and turn to coat. Cover and refrigerate at least 1 hour.

Sprinkle marinated chicken with pepper and sesame seeds.  Microwave on medium-high power for 6 to 8 minutes, or just until cooked through, turning dish if chicken appears to be cooking unevenly. Remove chicken to serving dish and keep warm.

In glass measuring cup, stir together cornstarch and remaining 3 tablespoons white wine; stir into drippings in dish. Cook, uncovered, on high power of microwave 1 to 2 minutes or until sauce thickens slightly. Pour over chicken. Sprinkle with green onion and parsley.
Per Serving: 235 calories, 30 g protein, , 8 g fat,  3 g carbohydrate, 220 mg sodium, 85 mg cholesterol

Share Your Sweet'N Low Success Story

Are you working with an individual who has an inspiring story to share regarding successful weight loss efforts or diabetes management? If so, contact us and we will consider featuring the story in a future issue of the e-Newsletter.
© Copyright 2011 Cumberland Packing Corp.
For questions or comments, email info@sweetnlowprofessional.com
Permission to reprint information on this site in whole or in part is granted, provided customary credit is given.