Thank you for registering to receive additional information about the health benefits of Sweet'N Low to share with your patients and clients. Please enjoy the latest issue of our e-Newsletter, developed specifically for health professionals like you!
Diabetes Corner: Updated Patient Education Handouts from Academy of Nutrition and Dietetics
The Diabetes Care and Education (DCE) Dietetic Practice Group recently updated their patient education handout, "Sweet Taste—Without Calories." This excellent educational resource, which provides consumers with an overview of the low-calorie sweeteners currently in the marketplace, is available as a downloadable PDF on the DCE Web site.
Nutrition Notes: Healthier School Meals on the Horizon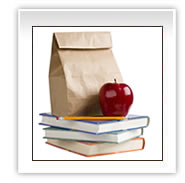 Recently the Federal Register announced the final rule regarding updates to Nutrition Standards in the National School Lunch and School Breakfast Programs. The changes (the first major updates in 15 years) are meant to better align the school meal programs with the Dietary Guidelines for Americans. USDA originally published the proposed changes in January 2011, based largely on recommendations from the Institute of Medicine report "School Meals: Building Blocks for Healthy Children," and public comment was allowed through July of last year.
Highlights of the new standards include the following requirements:
More fruits and vegetables
A broader range of vegetables
More whole grains
Only fat-free or 1% milk (any flavored milk offered must be fat-free)
Min/max calorie limits by age
You can also find a comparison of the old requirements with the new rule here.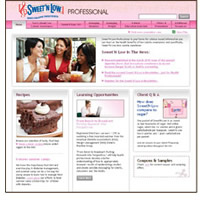 In Recognition of National Nutrition Month, Your Friends at Sweet'N Low Are Offering Complimentary Coupons & Product Samples for Your Patients
This year, National Nutrition Month reminds Americans to "Get Your Plate In Shape!" Among the key messages being promoted in the month-long educational campaign is guidance to cut empty calories from added sugars. For over 50 years, zero-calorie Sweet'N Low has offered consumers around the globe an opportunity to enjoy sweet foods and beverages while doing just that. One packet of Sweet'N Low is as sweet as two teaspoons of sugar, but unlike sugar, which has 16 calories and 4 grams carbohydrate per teaspoon, Sweet'N Low has less than 4 calories per packet and just 1 gram of carbohydrate per serving.
Please visit us at www.sweetnlowprofessional.com to request free samples and coupons to share with your clients.
Recipe RoundUp: Celebrate Breakfast!
March not only honors National Nutrition Month, but National School Breakfast Week as well.
Sample a selection of our favorite low-calorie breakfast recipes below.
Peanut Butter and Banana Shake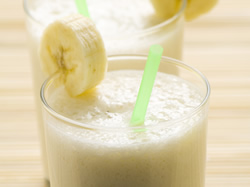 (Makes 1 serving)

1/2 cup cold skim milk
1/2 large banana
1 tablespoon natural peanut butter
11/4 teaspoon vanilla extract
1 packet Sweet'N Low®
Pinch ground nutmeg
In a blender combine all ingredients and blend until smooth. Pour into a glass to serve.  For a thicker shake, freeze an unpeeled banana and freeze milk in an ice cube tray.
Orange-Vanilla Muffins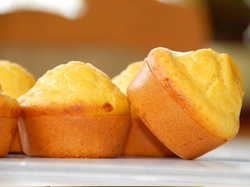 (Makes 12 servings)

2 cups sifted all-purpose flour
2 tablespoons sugar
6 packets (or 2 teaspoons bulk) Sweet 'N Low®
2-1/2 teaspoons baking powder
1/2 teaspoon baking soda
1 cup buttermilk
1/4 cup reduced-calorie tub margarine, melted
1/4 cup orange juice
1 large egg
2 teaspoons finely grated orange rind
1 teaspoon vanilla extract

Preheat oven to 400ºF. Spray a 12-cup muffin pan with nonstick cooking spray or line with paper muffin cups. In a large bowl, sift the dry ingredients. In another bowl, combine the buttermilk, margarine, orange juice, egg, orange rind, and vanilla. Make a well in the center of the dry ingredients. Pour in the liquid ingredients; stir until moistened. Spoon equal amounts of batter into the prepared muffin cups. Bake 15 to 18 minutes, or until golden brown and a toothpick inserted in the center comes out clean. Cool in the pan on a wire rack 5 minutes. Remove from the pan; serve warm or cold.
Zucchini Bread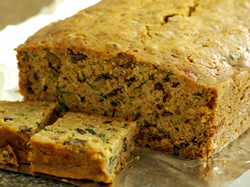 (Makes 14 servings)

2 3/4 cups all-purpose flour
1/2 cup wheat germ
1 tablespoon baking powder
1/2 teaspoon baking soda
1 teaspoon salt
2 teaspoons ground cinnamon
1/2 teaspoon each ground nutmeg, mace and cloves
1/2 cup skim milk
1/4 cup vegetable oil
6 packets Sweet'N Low®
1/2 cup sugar
4 egg whites (or  1/2 cup liquid egg substitute)
3 cups shredded unpeeled zucchini

Preheat oven to 350ºF. Spray one 9 x 5 inch loaf pan with nonstick cooking spray. In a medium bowl combine all ingredients up to the milk. In a large bowl combine milk, oil, Sweet 'N Low, sugar and egg whites. Stir in dry ingredients and zucchini; blend well.

Pour batter into prepared pan. Bake 1 hour 10 minutes to 1 hour 20 minutes, or until a wooden pick inserted in center comes out clean. Cool on wire rack 5 minutes. Remove from pan and cool completely on rack. Makes one large loaf of bread.
Share Your Sweet'N Low Success Story

Are you working with an individual who has an inspiring story to share regarding successful weight loss efforts or diabetes management? If so, contact us and we will consider featuring the story in a future issue of the e-Newsletter.
© Copyright 2012 Cumberland Packing Corp.
For questions or comments, email info@sweetnlowprofessional.com
Permission to reprint information on this site in whole or in part is granted, provided customary credit is given.