Thank you for registering to receive additional information about the health benefits of Sweet'N Low to share with your patients and clients. Please enjoy the latest issue of our e-Newsletter, developed specifically for health professionals like you!
Spotlight on Sweetness:
We asked Dr. Abe Bakal, Chief Technical Advisor for Sweet'N Low, to share his wealth of knowledge on our favorite little pink packets in this two-part interview series. See below for Part 2 of the interview where Dr. Bakal separates facts from fiction relative to saccharin, the main sweetening ingredient of Sweet'N Low.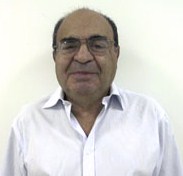 Tell Us More about Sweet'N Low's main ingredient...

Sweet'N Low is made from saccharin, one of the world's first zero calorie sweeteners. Saccharin has been enjoyed by people for more than a century and is universally one of the most studied food ingredients. It was discovered in 1879 by Ira Ramsen and Constantin Fahlberg at John Hopkins University, quite by accident, and almost immediately it became a success. For diabetics it was a "miracle" and President Theodore Roosevelt, a diabetic himself, was a big supporter.

There seems to be some questions on saccharin - Can it be consumed safely?

Absolutely. Saccharin has a very extensive history of use by humans, and in fact, it has been consumed without any documented ill effects for over 125 years. So, you may ask, why is there confusion about its safety? Well, I think that the confusion could stem from a few studies conducted decades ago but namely one test involving rats comes to mind.
In this study conducted in the 1970's, rats that were fed extremely high levels of saccharin – roughly the equivalent of 2,500 packets of Sweet'N Low per day, every day of their life, including gestation – exhibited higher incidence of bladder cancer than the control group. As a result of this rat study, the FDA announced a ban on saccharin. Following a public out roar, Congress mandated that a warning label be placed on products that contained saccharin while further research was conducted.

Multiple reputable health and research agencies conducted further investigations and sure enough, results from the follow-up research showed that the increased cancer incidence was unique to the rat species only.

It turns out that although certain toxins are normally present in rat urine, due to the high concentration levels of sodium resulting from extremely high doses of saccharin, these toxins change the rat urine milieu and effectively become the cause for the increased incidence of bladder tumors in rats. It was also found that this does NOT occur in any other species, most importantly humans.

Additional research proved that excessive amounts of anything are unhealthy, as scientists tested a common nutrient -sodium salt of Vitamin C (which is recognized in the human body as Vitamin C) - to see what would happen to rats if exaggerated doses were administered, such as was the case with the saccharin rat tests. Scientists found that when household Vitamin C was given to rats at excessive levels, there were similar results as those obtained with sodium saccharin- increased incidence of bladder cancer.

So the results of these studies were specific to rats and not humans?

Exactly! While it is understood that increased cancer incidence is unique to rats as explained above, it is also important to reiterate that this does not occur in other species beyond rats, and saccharin consumption for humans is indeed safe. Specifically, because saccharin has been consumed by humans for such a long period, it was possible to conduct human consumption studies (epidemiological studies) to determine if consumption of saccharin is associated with any increased incidence of bladder tumors in humans. In total, over 20 epidemiological studies were carried out by reputable institutions worldwide and all showed no association between saccharin consumption and increased incidence of bladder cancer in humans.

These results were very powerful since they clearly showed that saccharin is safe for human consumption. World regulators, leading scientists, and health groups have reviewed the scientific research related to the rat studies and human epidemiological tests on saccharin and as a result of their investigations, are in support of the safety of saccharin consumption by humans.

Based on results from numerous studies that found no evidence that saccharin causes harm to humans, NIH scientists who reviewed the safety of saccharin gave it a "Clean Bill of Health" and recommended removing the warning label on products containing saccharin. Responding to this recommendation Congress passed the "Sweetest Act" removing the warning label requirement and this Bill was signed by then President Clinton in 2000.

For more information, check out these links for more information on saccharin and the studies that support its safety:

American Cancer Society
http://www.cancer.org/healthy/eathealthygetactive/acsguidelinesonnutritionphysicalactivityforcancerprevention/acs-guidelines-on-nutrition-and-physical-activity-for-cancer-prevention-diet-cancer-questions

National Cancer Institute (part of NIH)
http://www.cancer.gov/cancertopics/factsheet/Risk/artificial-sweeteners

World Health Organization
http://apps.who.int/iris/bitstream/10665/36981/1/WHO_TRS_837.pdf
(page 18 - 19, note reference to human and rat studies)

Calorie Control Council  www.saccharin.org
Recipes
Banana Bran Muffins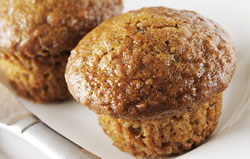 (Makes 1 dozen muffins)

Ingredients

1 cup sifted all-purpose flour
6 packets Sweet 'N Low® zero calorie sweetener
1 teaspoon baking powder
1 1/2 cups bran flakes cereal
1 teaspoon baking soda
3/4 cup low-fat milk
2 tablespoons margarine, melted
4 teaspoons honey
2 tablespoons Agave In The Raw® (or brown sugar)
1/2 cup mashed banana
1 egg, beaten

Preheat oven to 425°F. Spray muffin tins with nonstick coating agent.* In medium-size bowl, sift together flour, Sweet 'N Low, and baking powder; stir in bran cereal. In separate bowl, dissolve baking soda in milk. Blend margarine, honey, Agave In The Raw (or dark brown sugar), banana, and egg together and then combine with milk mixture. Beat with fork or whisk to mix thoroughly. Make a well in center of dry ingredients. Pour in liquid ingredients; stir quickly until dry ingredients are just moistened and mixture is still slightly lumpy. Divide batter into muffin cups, filling each two-thirds full. Bake 15 to 20 minutes, or until toothpick inserted in center comes out clean. Loosen edges of muffins. Let stand 1 or 2 minutes. Turn onto cooling racks.
Note: By substituting 2 tablespoons liquefied Butter Buds® for the margarine in this recipe, you can save 15 calories, 2 g fat, 6 mg cholesterol, and 5 mg sodium per muffin. 

Note: There's no need to spray with a nonstick coating agent if you own a nonstick muffin tin.

Per serving: 100 Calories, 20 mg Cholesterol, 185 mg Sodium, 18g Carb, 3g Protein
Vietnamese Coffee Recipe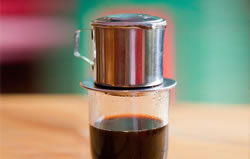 (Makes 1 serving)

Ingredients

1/2 cup low-fat (2 percent) evaporated milk
1 packet Sweet'N Low® zero calorie sweetener
3/4 cup freshly brewed strong coffee, preferably French Roast, not espresso

In a small saucepan, simmer the milk over medium heat until it is reduced by half (approx. 5 minutes). Skim off any skin that forms. Pour the 1/4 cup hot milk into a small mug, preferably clear glass. Add the Sweet'N Low® zero calorie sweetener, and coffee. Serve immediately. 

Per serving: 120 Calories, 10 mg Cholesterol, 147 mg Sodium, 15g Carb, 10g Protein
Apple Strudel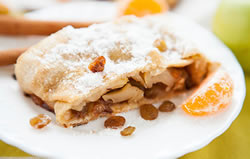 (Makes 6 servings)

Ingredients

3/4 pound Golden Delicious apples, peeled, cored and coarsely chopped
1/4 cup golden raisins
2 packets Sweet'N Low® zero calorie sweetener
1/2 teaspoon ground cinnamon
4 sheets (13-inches x 18 inches) phyllo dough
3 tablespoons unsalted butter, melted
3 tablespoons whole-wheat breadcrumbs
Set a rack in the center of the oven. Preheat the oven to 375° F. Line a baking sheet with aluminium foil and coat the foil with cooking spray, and set aside. 

In a mixing bowl, combine the apples, raisins, Sweet'N Low® zero calorie sweetener, and cinnamon. Set aside. 

Lay a dishtowel on a work surface with a long side facing you. Place one sheet of the phyllo on the towel with a long side towards you. Cover the remaining sheets covered according to package directions. Brush the phyllo with butter and sprinkle on 1 tablespoon of the breadcrumbs. Repeat the same process with a second and a third sheet of phyllo, each time carefully placing the new phyllo sheet carefully on top of the previous sheet. Add the fourth sheet of phyllo, and brush lightly with butter. Arrange the apple mixture on the top phyllo rectangle leaving 3 inches uncovered at all of the ends. Lift the far edge of the towel and bring it towards you. Fold in the ends, then roll the strudel towards you, effectively folding the strudel in half long-wise. Using 2 wide pancake turners, carefully transfer the strudel to the prepared baking sheet, seam side down. Brush the top of the phyllo with the remaining butter. 

Bake the strudel for 40 minutes, or until lightly brown. Cool it on the baking sheet. Use a serrated knife to cut the strudel into 6 servings. Serve warm or at room temperature. The strudel is best served the day it is made.

Per serving: 153 Calories, 89 mg Sodium, 23g Carb, 2g Protein, 2g Dietary Fiber
Visit us on Facebook at:





Follow us on Twitter at:



© Copyright 2013 Cumberland Packing Corp.
For questions or comments, email info@sweetnlowprofessional.com
Permission to reprint information on this site in whole or in part is granted, provided customary credit is given.